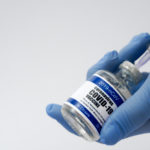 Lenawee County, MI – The United Way of Monroe/Lenawee Counties has been awarded a $75,000 grant for Lenawee County as part of a new vaccination initiative.
The Michigan Association of United Ways and the Michigan Nonprofit Association are launching 'Vaccinate the Great Lakes State' to encourage vaccination uptake and support reaching the state's target of a 70% vaccination rate.
The United Way is seeking mini-grant applications from Lenawee County organizations to help address vaccination efforts. The United Way will work closely with local health officials in the mini-grant process.
Interested organizations may obtain an application by contacting the United Way of Monroe/Lenawee Counties. Grant requests must be completed and returned no later than close of business on July 30th.
Tune into our local and state newscasts, anytime day or night, for this story and more.
#wlenradio #wlennews #lenaweenews