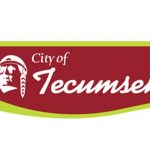 Tecumseh, MI – Tecumseh City Council voted unanimously against a trash and recycling proposal from Stevens Disposal Service, which would have changed the type of containers used for the service.
Tecumseh Mayor Jack Baker told WLEN News that the Council listened to the resident's feedback, and voted down the contract 7-0…
Mayor Baker anticipates an increase in cost for the services next year…
The Council will be looking at a trash contract for the next fiscal year within the next few weeks.
Tune into our local and state newscasts, anytime day or night, for this story and more.
#wlenradio #wlennews #lenaweenews