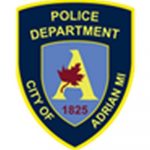 Adrian, MI – Adrian Police were dispatched to a report of a person with a knife in the area of Adrian High School early Tuesday afternoon.
An investigation by the APD said that the subject cut himself on his arms and fled on foot in the area of the old Bixby Hospital.
Chief Vince Emrick told WLEN News in an email that all available personnel searched for the subject, eventually locating and assisting him without further incident.
The 18-year-old was transported to ProMedica Hickman hospital for treatment and evaluation.
During the search, the RAVE alert system was activated, and the nearby high school was notified.
Tune into our local and state newscasts, anytime day or night, for this story and more.
#wlenradio #wlennews #lenaweenews