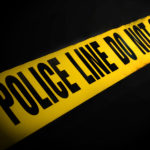 Adrian, MI – The suspect in the stabbing last week on the 1000 block of Treat Street is in custody. Adrian Police Chief Vince Emrick told WLEN News in an email that the suspect was arrested on outstanding warrants not related to the case.
The stabbing took place at around 6pm last Tuesday night. One of the two victims was transported to the hospital and were in stable condition as of that night. The second victim was treated at the scene. The APD executed a search warrant on the home last week.
If you have any information on the stabbing, contact the Adrian Police Department.
Tune into our local and state newscasts, anytime day or night, for this story and more.
#wlenradio #wlennews #lenaweenews