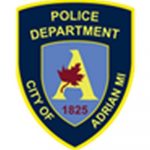 Adrian, MI – More information has been released on the shooting near State and Summit Streets Friday night. Adrian Police Chief Vince Emrick, in an email to WLEN News, said that a person in a vehicle fired on another vehicle while they were driving near the intersection of State and Summit.
One of the rounds fired was embedded in the victim's scalp after going through the head rest. The suspect vehicle is described as a silver, larger SUV. Unknown make/model. Described as having more rounded edges and not boxy. Last seen eastbound on E Beecher St.
The victim was treated and released from an area hospital.
Tune into our local and state newscasts, anytime day or night, for this story and more.
#wlenradio #wlennews #lenaweenews