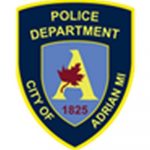 Adrian, MI – The Adrian Police Department is investigating a shooting in the area of State and Summit Streets. Lieutenant Randy Spence told WLEN News on the scene that they were dispatched to the area at around 9:11pm Friday.
Lt. Spence said that there were multiple shots fired, with one of them hitting the victim. They were transported to ProMedica Hickman Hospital with minor injuries.
A description of the suspect(s) and a possible suspect vehicle were not given Friday night. If you have any information on the shooting, contact Detective/Sergeant Leslie Keane at the Adrian Police Department.
Tune into our local and state newscasts, anytime day or night, for this story and more.
#wlenradio #wlennews #lenaweenews