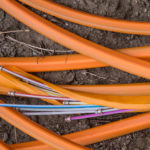 Washington, D.C. – An act aimed at removing barriers to building broadband projects on a brownfield site has been introduced at the federal level.
Congressman Tim Walberg introduced House Resolution 1084, Brownfields Broadband Deployment Act as part of a package of 28 bills to help accelerate broadband deployment, promote new broadband infrastructure, and close the digital divide.
Walberg said: "Students, families, and small businesses rely on internet connectivity each day, and we can't allow rural areas to get left behind. I am pleased to join my Energy and Commerce Committee colleagues on introducing this solutions-oriented roadmap to increasing broadband infrastructure in the communities that need it most."
Tune into our local and state newscasts, anytime day or night, for this story and more.
#wlenradio #wlennews #lenaweenews