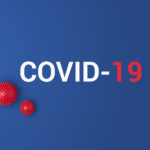 Adrian, MI – The Lenawee County Health Department reported Tuesday that there has been a 15th COVID-19 related death, and an increase of 7 total cases since Monday.
Martha Hall, Lenawee County Health Officer, told WLEN News that the person who died was a 92 year old male with underlying health conditions.
The new cases pushes the county-wide total to 706.
Since Monday morning, the Health Department reports that 124 people have been considered discontinued from isolation and improving… moving the total number of people in that category to 442 (63% of total positive cases).
247 Lenawee County residents were monitoring at home as of Tuesday morning.
There were 2 COVID-19 related hospitalizations in Lenawee County as of Tuesday morning.
The Michigan Department of Health and Human Services reported on Tuesday that, statewide, there were 571 confirmed cases. The MDHHS reported 11 COVID-19 deaths…with 5 of them identified during a Vital Records review.
Tune into our local and state newscasts, anytime day or night, for this story and more.
#wlenradio #wlennews #lenaweenews