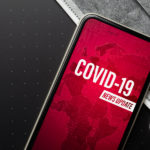 Blissfield, MI – The first known positive case of COVID-19 in a Lenawee County student during the 2020-21 school year was reported at Blissfield Community Schools.
On Monday, BCS was notified of the positive result. The district has identified all students and staff who are considered close contacts of the COVID-19 positive individual. A statement posted on the district's website by Superintendent Scott Reily said that names and contact information of close contacts have been provided to the Lenawee County Health Department.
In order to protect the confidentiality of the COVID-19 positive individual, the person's identity will not be released. In addition, the identities of the quarantined students and staff members will not be released.
A link to the statement from Superintendent Reily can be found here.
Tune into our local and state newscasts, anytime day or night, for this story and more.
#wlenradio #wlennews #lenaweenews