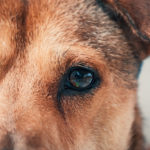 WLEN News will be reporting a series of COVID-19 stories as it relates to the businesses, non-profits and people in Lenawee County.  This is the second in a series of reports on COVID, and it's effect on our Lenawee Community.  The Lenawee Humane Society has seen a significant increase in intakes and an increase in the need for services of the pet food bank, all while maintaining the challenges of social distancing.
During COVID, or most any crisis, homeless and hungry animals do not disappear, they multiply.  Intakes at the Lenawee Humane Society are up by more than 20%. While the shelter remained open to intakes, due to the executive order, the clinic was closed for several months.  Also, people who never considered accessing the pet food bank have been using that service.
Through the COVID process they have been able to use technology to change their processes.   Sending videos to potential adopters allows them to see the animal in action with staff. They have opened up the parameters for the foster program allowing day trips, overnight stays, weekend getaways and trial periods that last as long as they need to make a good decision. This change alone has cut the return rate in half.  The changes to this program will remain forever.
As with all non-profits, donations are down at the Lenawee Humane Society, their organization is funded solely by the public through donations, fundraisers and services.  For more information visit their website at www.lenhumanesoc.org.
Stay tuned for more in WLEN's COVID Lenawee Series on 103.9 and wlen.com.