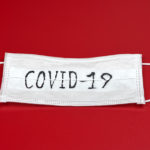 Of the 418 total confirmed COVID-10 cases in Lenawee County, 151 of them are monitoring at home as of Thursday afternoon.
The Lenawee County Health Department reported that there was an increase of 17 total cases from Wednesday.
There are 254 people considered "discontinued from isolation and improving". One person was in the hospital as of Thursday. 12 total deaths from COVID-19 have been reported in Lenawee County.