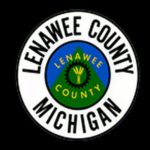 Lenawee County, MI – There were two virtual county-wide town hall meetings this past week, with the main discussion points being gatherings and face coverings. 
If you were not able to attend one of the town hall meetings but would like to see the recorded version, you can go online to www.lenawee.mi.us. 
You may find many COVID related resources on that site as well… including posters, informational flyers, Q&A, testing results, and more. 
Here are the links to the town hall video recordings:
Town Hall # 1 : https://vimeo.com/442370637
Town Hall # 2 : https://vimeo.com/442454268
Tune into our local and state newscasts, anytime day or night, for this story and more.
#wlenradio #wlennews #lenaweenews