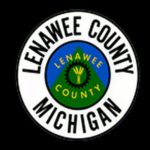 Lenawee County, MI – Three additional residents of Lenawee Medical Care Facility have tested positive for COVID-19, bringing the total number of positive cases at the facility to five.
The Lenawee County Health Department reports that all residents and employees have been and continue to be monitored for symptoms. Lenawee Medical Care Facility continues to work closely with the Health Department to ensure the safety of residents and staff.
With that, the new number of confirmed COVID-19 cases in Lenawee County, according to the Health Department's reporting on Monday, is at 180, with 27 of them monitoring at home, 145 discontinued from isolation and improving, and 2 people in the hospital.
A total of 6 people in Lenawee County have died from COVID-19.
Tune into our local and state newscasts, anytime day or night, for this story and more.
#wlenradio #wlennews #lenaweenews