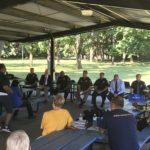 Adrian, MI – Members of the Lenawee County Chapter NAACP recently met with local law enforcement and had a two hour session of open-dialogue, talking about a wide range of topics from department reform, officer recruitment, mental health, and others.
Officers in attendance included: Adrian City Police Chief Vince Emrick, Raisin Township Police Chief Kevin Grayer, Lenawee County Sheriff Troy Bevier, Clinton Village Police Chief Tony Cuevas, Tecumseh Police Chief Brett Coker, Michigan State Police Monroe Post Commander 1st Lieutenant Gregory Morenko, and Commander of Recruiting and Selection 1st Lieutenant Duane Zook.
Lenawee County Prosecuting Attorney Burke Castleberry was there to answer questions from the legal side of things.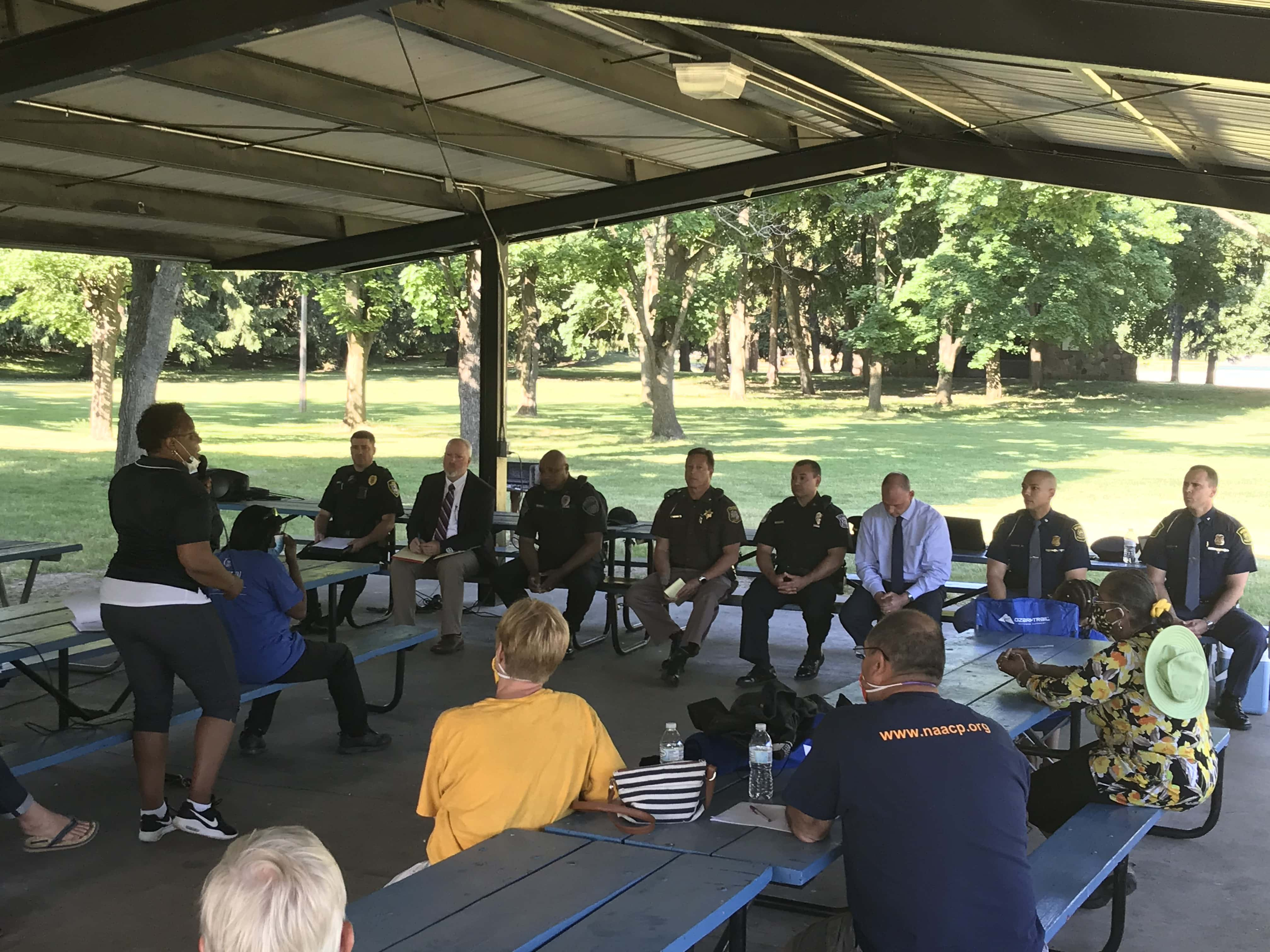 Lenawee County Chapter NAACP President Jeanette Henagan told WLEN News that she thought it went well…
A Citizen Oversight Board was an idea that was talked about at-length, and all parties were in favor of exploring it further… including Tecumseh Police Chief Brett Coker…
Chief Coker told WLEN News that the conversation overall was a great one…
Everyone involved said that this was just the beginning of the dialogue between law enforcement and the community.
Tune into our local and state newscasts, anytime day or night, for this story and more.
#wlenradio #wlennews #lenaweenews