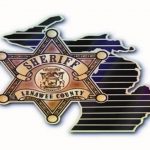 A 76-year-old was found badly burned and deceased inside of a home as a result of a fire in Lenawee County. The individual was believed to be the owner of the home near the Village of Blissfield.
The house fire took place early Saturday morning in the 4000 block of Iffland Road in Blissfield Township. The Lenawee County Sheriff's Office responded to the incident at about 3:44am.
At 7:30am, officials from the responding fire departments located a badly burned body while searching the home.
The investigation is ongoing as to the cause of the fire and the identification of the person found deceased.
Fire departments from Blissfield Township, Palymra Township, Riga Township, Deerfield Township, and Ridgeway Township all responded. The Michigan State Police Fire Marshall and the Lenawee County Medical Examiner also responded.
Tune into our local and state newscasts, anytime day or night, for this story and more.
#wlenradio #wlennews #lenaweenews