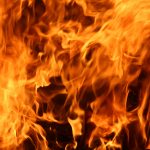 At around 8:20am Friday, several fire departments responded to a fire at Wacker Chemical, on Sutton Rd.
The incident took place in a small building on the campus, according to Karen Manardo, Corporate Communications Director for Wacker.
When WLEN News interviewed Manardo, at around 9:30am, the fire had been completely contained. Employees working in the HCR building were evacuated at the time of the fire, and no injuries were reported.
Manardo said that the Raisin Township Fire Department was investigating the scene. Fortunately, there was no chemical release, and there was no threat of it spreading.
Tune into our local and state newscasts, anytime day or night, for this story and more.
#wlenradio #wlennews #lenaweenews