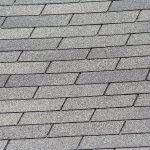 This was the statement released Wednesday morning by the Lenawee County Sheriff's Office:
"On November 26th, 2019 at approximately 7:45pm the Lenawee County Sheriff's Office responded to a home in the 3300 Block of Blissfield Highway in Blissfield Township on a report of man who had fallen through a roof.
According to Sheriff's investigators, the 68 year old male who lives at the address was located on the floor of a barn by a relative who had come to check on him after the two had spoken earlier about needing to repair a hole in the roof. The victim fell approximately twenty feet and was pronounced dead at the scene by emergency services. There was no evidence of anything suspicious. The Sheriff's Office Victim Service Unit responded to assist the family during this difficult time."
Tune into our local and state newscasts, anytime day or night, for this story and more.
#wlenradio #wlennews #lenaweenews