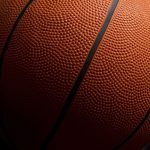 There is an upcoming fundraising basketball game to benefit Adrian's HOPE Community Center.
Employees from two Lenawee County physical therapy clinics will oppose each other in the game.
Proceeds from the game admissions and concessions will be donated to HOPE Community Center to support the purchase of a replacement scoreboard for the facility's gymnasium.
HOPE Community Center is raising funds for the new scoreboard because the current scoreboard is 20 years old and utilizes old technology which is quickly becoming difficult and expensive to repair.
The game will be held at the HOPE Community Center located at 431 Baker Street in Adrian on Thursday, August 15th at 6:30pm.
Admissions will be by donation and snacks and beverages will be available for sale. Audience members can also donate to participate in some fun half-time show games.
Tune into our local and state newscasts, anytime day or night, for this story and more.
#wlenradio #wlennews #lenaweenews