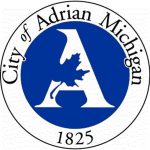 The Adrian City Commission continued discussing construction of a dog park in the City during the group's most recent pre meeting.
Here is Adrian City Administrator Nathan Burd with more…
The general consensus was to build the dog park at Island Park, near the existing skate park.
Administrator Burd talked to WLEN News about the reasons why they are eyeing this location…
A big draw to use Island Park is the accessibility to nearby parking. Nothing official was voted on at the pre meeting study session.
Administrator Burd anticipates the project to break ground in the Spring of 2020.
Tune into our local and state newscasts, anytime day or night, for this story and more.
#wlenradio #wlennews #lenaweenews