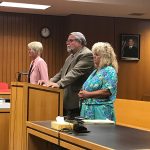 A 'no contest' plea has been entered in the animal abandonment/cruelty case against Sharon Evans. The plea was entered just before noon in the courtroom of Lenawee County Circuit Court Judge Michael Olsaver.
Evans was charged with one count of animals-abandoning/cruelty to 10 or more animals. Initially, Wednesday was reserved for further evidence examination and testimony. The trial was also anticipated to last about eight days.
The second day day of the trial was scheduled to begin at 10:30am, but  did not start until 11:49am when Judge Olsaver entered the courtroom. The Jury was then brought in at 11:51am, at which time Olsaver explained to them that there were things that had to be taken care of that were not pertaining to their case. He then thanked them for waiting most of the morning before being brought into the courtroom.
After addressing the jury on those two things, Judge Olsaver dismissed them for lunch, and told them to return by 1:30pm.
With the jury out of the room, Evans' Defense Attorney, a Chief Public Defender for Lenawee County, John Glaser, addressed the court and expressed that the defendant (Evans) would like to enter a plea of 'no contest'.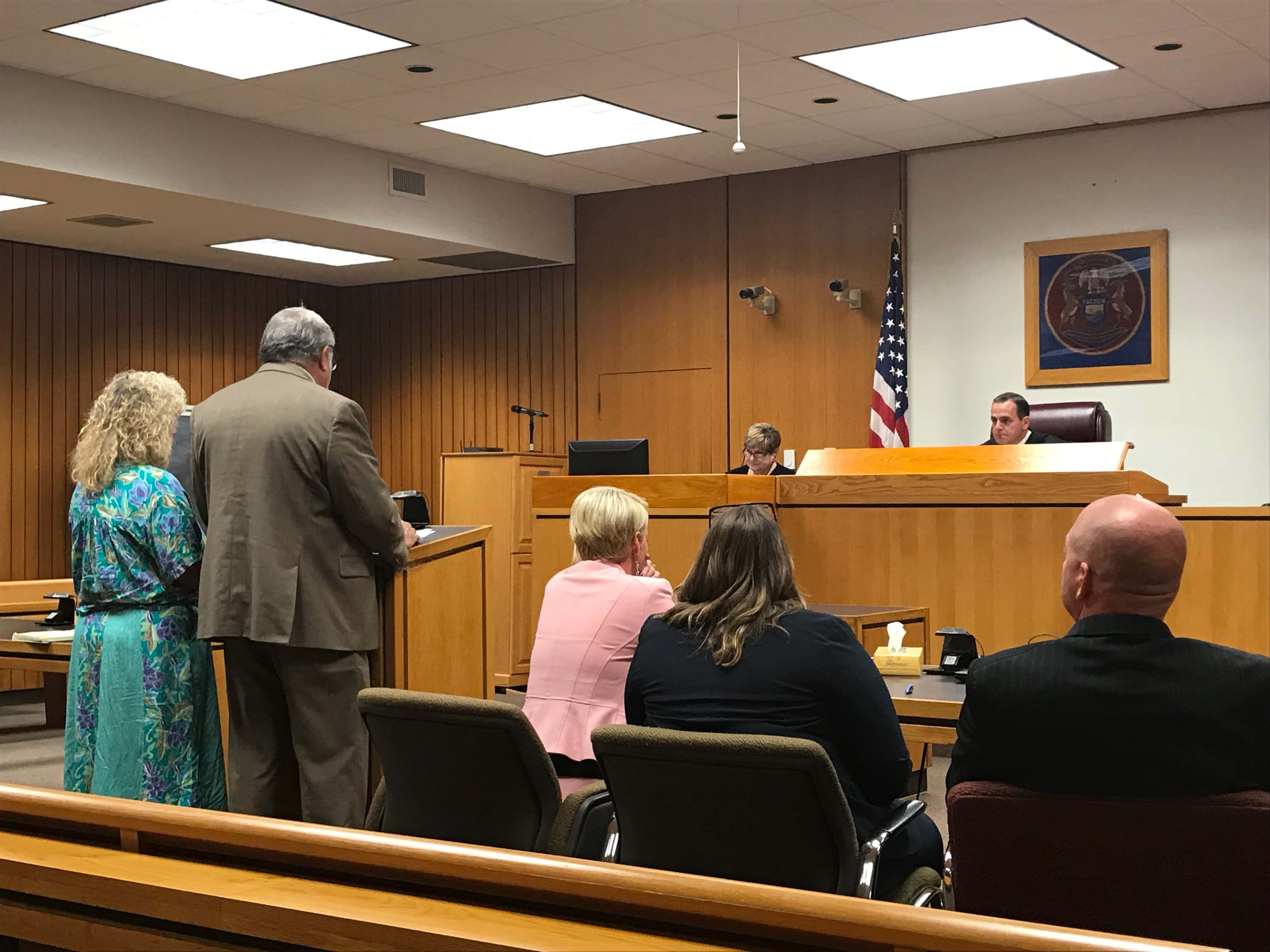 Now here is where this could get complicated…
Due to sentencing guidelines put in place by the State of Michigan Legislature, a typical case like this would allow for a maximum initial sentence of no more than three months in jail. Lenawee County Chief Assistant Prosecutor Angela Borders told WLEN News that, "we always felt she deserved more than what the legislature said."
The prosecution might get their wish, because with the plea entered by Evans, she will avoid prison time with her initial sentencing, but her maximum jail sentence under the plea agreement increases her potential initial sentence to 9 months.
Chief Assistant Prosecutor Borders told WLEN News that is important that Evans be put on probation, so that she cannot have any more animals. If Evans is put on probation, and violates the terms of it, she could serve up to 48 months in prison.
Borders also said that her goal in the case was to ask for prison time, but she knew that was unlikely.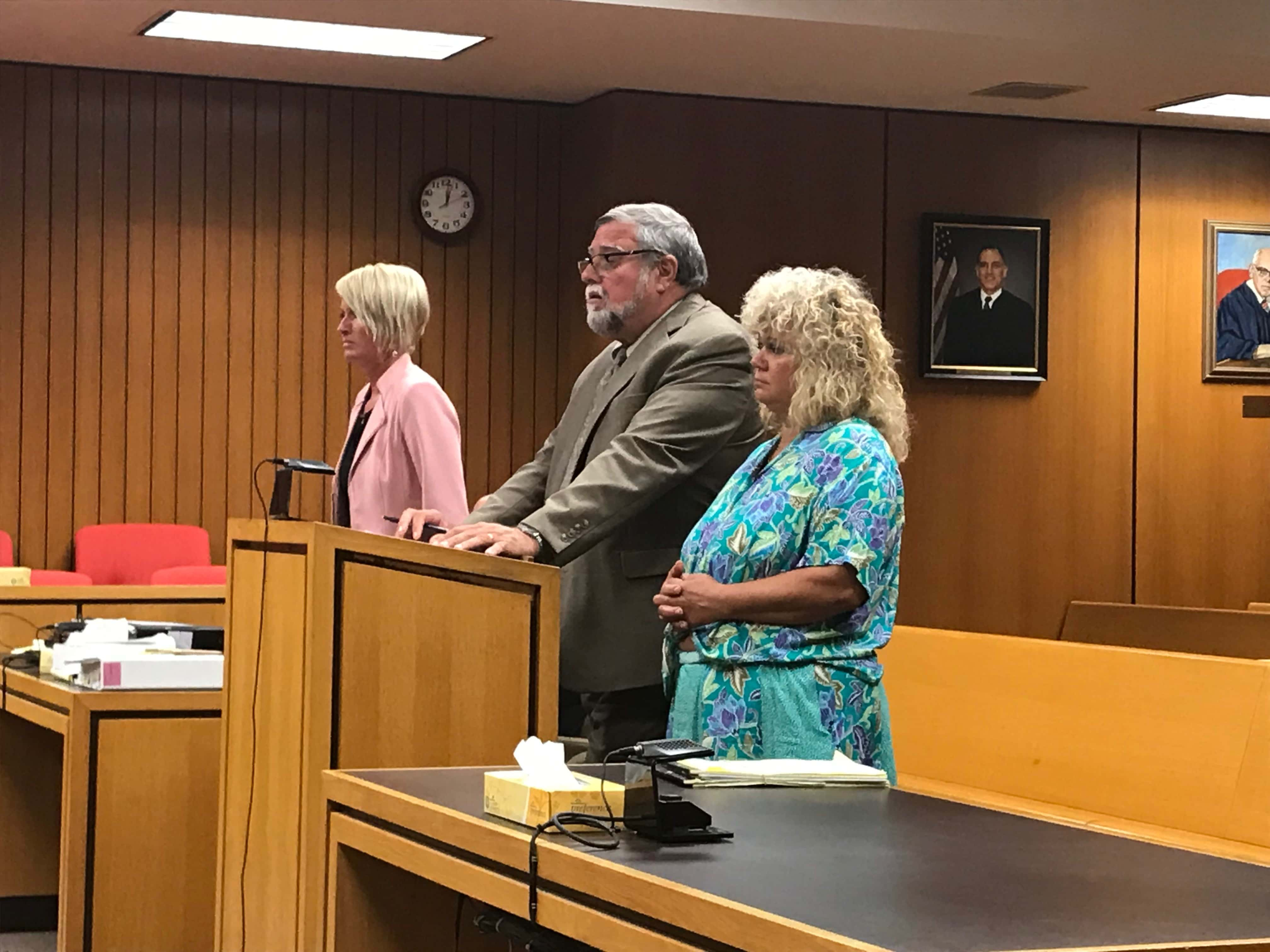 Judge Olsaver accepted the 'no contest' plea with the proposed amendments to the initial sentencing.
The office of Lenawee County Chief Public Defender John Glaser, the Public Defender working on behalf of Evans, did not give a statement to WLEN News on Wednesday. The reasoning being that it is still prior to sentencing.
Sentencing for Sharon Evans will take place September 26th, 2019 at 8:15am in the courtroom of Lenawee County Circuit Court Judge Michael Olsaver.
Tune into our local and state newscasts, anytime day or night, for this story and more.
#wlenradio #wlennews #lenaweenews