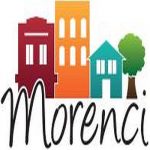 MORENCI, MI – The National Wiffle League Association (NWLA) Tournament will take place in Morenci, Michigan July 12 to 14th. This year's tournament features 18 teams from throughout the country all vying to be crowned as the best wiffleball league in the country. Last year's tournament champions – Wiff is Life League (WILL) from Pennsylvania – will be back defending their victory from last year's tournament.
Qualifying teams for this year's tournament include the following:
OCWA (Farmington, NY) AWAA (Albany, NY) GBL (Highland, IN)
SWBL (St. Louis, MO) WILL (Canonsburg, PA) HRL (Minneapolis, MN)
WSEM (Detroit, MI) BWBL (Wilkes-Barre, PA) MNWA (Minneapolis, MN)
RPWL (Ridley Park, PA) BWACS (Chicago, IL) KWL (Kalamazoo, MI)
HWBL (Hillsdale, MI) MLW (Brighton, MI) CCW (Indianapolis, IN)
BCW (Milwaukee, WI) MAW (York, PA) WWW (Huntington, WV)
NWLA Tournament Presented by Visit Lenawee Committee Member Michael Sessions is excited that the field has been set for the 2019 national tournament. He stated the following: "The field is now set for some very exciting wiffleball games here in Morenci this year. This year's tournament features the deepest tournament in tournament history and is more than likely the most  competitive, as well. Some of the best wiffleball players are headed to Morenci, and we are excited to see them all perform."
Tournament events begin kick-off informally on Thursday, July 11th, with the Community Slow-Pitch Tournament. The tournament is a nice chance for community members to get a taste of what wiffleball is all about. Official tournament activities begin on Friday, July 12, though, with the All Star Game and the Home Run Derby that evening. Pool play begins on the morning of Saturday, July 13th. Check out www.NWLATournament.com for more information on the weekend events.
*Text in this article courtesy of a press release*
Tune into our local and state newscasts, anytime day or night, for this story and more.