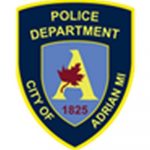 On 7/8/2019 at 01:33 am, Adrian Police were dispatched to the 1300 block of West Beecher for a report of a female subject covered in blood knocking on doors in the area. Officers did not immediately locate the female.
Officers searched the area and located a crashed motorcycle and a 34 year old Adrian area resident crash victim in the area of West Beecher and Industrial Drive. Adrian Fire Department was called to the scene and rendered aid to the subject, but the extent and nature of his injuries caused him to die at the scene.
After a short interval, the female crash victim, a 23 year old Adrian area resident, approached medical personnel on the scene. Due to the nature of her injuries, she was airlifted to a local hospital for treatment.
This crash is still under investigation. It has not yet been determined which victim was operating the motorcycle at the time of the crash, nor what caused the crash. It is believed that alcohol was a factor in the crash based on evidence at the scene. It is also unknown if either victim was wearing a helmet at the time. Upon preliminary investigation, it does not appear that another vehicle was involved.
Adrian Police were assisted by members of the Lenawee County Sheriff's Office and Adrian Fire Department.
Further information will be released when available.
Anyone with information regarding this crash should contact Lt. Curt Whiting at 517-264-4808.
*Text courtesy of an Adrian Police Department Press Release*
Tune into our local and state newscasts, anytime day or night, for this story and more.