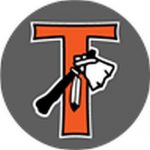 This is the update given by the Tecumseh Public Schools Board of Education President Tim Simpson following the resignation of Interim Superintendent Brad Hamilton:
"Dear TPS Community-
I am writing to let you know that Brad Hamilton has resigned from his position as Interim Superintendent of TPS. I would like to thank Brad for his service to our district. Please know that the Board and central administration are assuring that the district is appropriately supervised, and that this process is easier because TPS's staff is outstanding at delivering exceptional educational experiences for each student.
I also want to address a few items with this email:
The last two Special Board Meetings that were scheduled for May 6th and May 8th were not posted consistent with the electronic posting requirements of the Open Meetings Act, and therefore we cancelled them to assure compliance.
The board is responsible for setting meeting dates. It is the responsibility of the Superintendent and their support staff to make sure the meetings are posted correctly.
The Michigan Department of Education is proposing a fine of $67,767.79 after the district self-reported that one of the principals apparently failed to maintain his administrative certification while working this school year. The Board has enlisted legal counsel to research possible recourse, and the Board will update you on developments.
TPS currently has no administrative guidelines for the administrative staff to use.
There have been accusations that this board has violated the Open Meetings Act, by not posting meeting minutes within a certain time frame. There is no requirement to post meeting minutes on the school website or that they must be approved within a certain time frame according to the Open Meetings Act. It has been the practice of the Board to approve previous meeting minutes at the next regular board meeting and post them online. At the end of January there was a change in personnel that was recording the minutes and it delayed the approval and posting of minutes, for this I apologize for the minutes not being posted in a timely matter.
I am sharing this information with the TPS community, because this board believes in being transparent and the community needs to understand what is transpiring in the schools. The items listed above are unacceptable to this board, and we will be taking steps to make sure none of these issues happen in the future.
There is a lot of misinformation about our district that is being spread on social media and in casual conversations. If you really want to know the truth or have questions, please reach out to a board member.
Our community is fortunate to have outstanding educators and staff working in our district, and I know that these dedicated employees will continue to excel giving our students an exceptional education.
It's time for our community to work together and stop the fighting. It's okay to have disagreements on things, but at the end of the day, we are all here for the kids. Let's work together to become One Tecumseh.
Thank you for your time,
Tim Simpson, President
Tecumseh Public Schools Board of Education"
Tune into our local and state newscasts, anytime day or night, for this story and more.