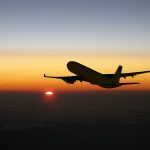 Legendary drag racer and air freight magnate Conrad "Connie" Kalitta was enshrined in the Michigan Aviation Hall of Fame over the weekend.
Kalitta is the sole owner of Kalitta Air based at historic Willow Run Airport.
By 1967, when he was 28 years of age, "Connie" had earned his multi-engine commercial rating and began his own highly specialized, on demand, cargo flights. His client, Ford Motor Company, needed to keep production lines flowing and traditional air cargo haulers were not fast enough.
A man of few words, his story is best told by the countless loyal employees in the Kalitta family of businesses who have grown with him through decades of experience and hard work.
He is a champion National Hot Rod Association top fuel racer and Lifetime Achievement Award recipient. He is also in the Michigan and National Motorsports Halls of Fame.
Tune into our local and state newscasts, anytime day or night, for this story and more.