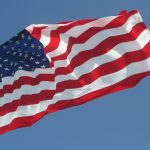 U.S. Senator Gary Peters:
"Moving forward, I hope that Democrats and Republicans will work together on several critical issues: growing our economy in a way that helps Michigan workers and families, repairing and modernizing our crumbling infrastructure, and securing our nation's Northern and Southern borders in the most efficient and cost-effective way. I'm also committed to helping close the skills gap, a challenge I hear about constantly from businesses across Michigan. That's why I brought incoming Grand Valley State University President, Dr. Philomena Mantella, who will continue efforts that are so important at our universities to prepare students to succeed in today's workforce."
U.S. Senator Debbie Stabenow:
"I am deeply concerned about the direction of our country reflected in the President's address this evening. We need to come together and find bipartisan solutions on issues important to Michigan like fixing our nation's infrastructure, lowering the cost of health care, and keeping jobs in the United States." Unquote.
U.S. Congressman Tim Walberg: 
"President Trump's message resonated throughout Michigan, speaking to the pocketbook and security concerns of hardworking families in our state. Under this administration's tax and regulatory reform policies, the economy is thriving and making a difference for workers and small businesses. We need to build on this strong foundation and continue expanding jobs and paychecks. To keep America safe, we need to enhance border security and fix our broken immigration system. There is also important work ahead to rebuild our infrastructure, strengthen skills-based education, and combat the deadly opioid crisis. These are goals we can all get behind. Let's tackle them together and forge a brighter future for all Americans."
Tune into our local and state newscasts, anytime day or night, for this story and more.