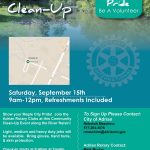 There will be a clean-up effort on the River Raisin September 15th. The project started as an Adrian Noon Rotary event, and now has transformed into a community effort.
Mary Murray, of the Adrian Noon Rotary, talked about the growth of the clean-up project…
You can hear the full conversation with Mark and Mary Murray, Chuck Chase, and Dale Geartner on Community Conversation Monday, September 10th at 6:15pm on WLEN 103.9fm.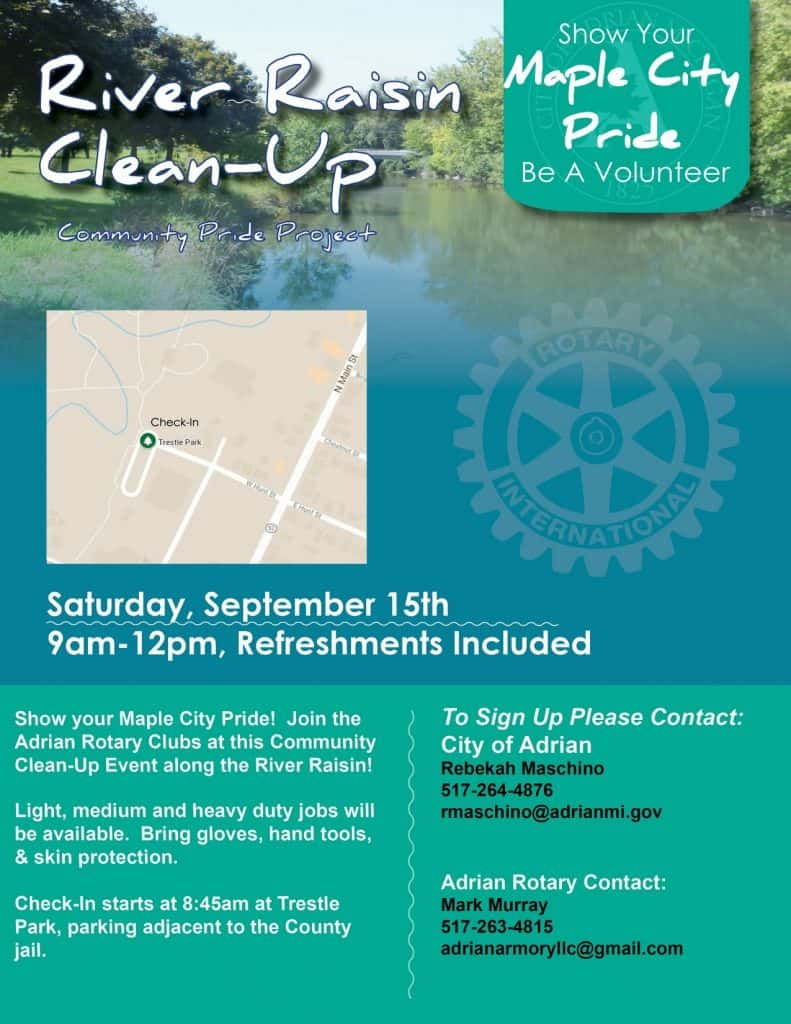 Tune into our local and state newscasts, anytime day or night, for this story and more.