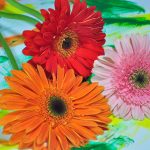 He was born October 4, 1932, in Pontiac, Michigan, the oldest child of Joseph and Helen (Goodrich) Wagley, Sr. Joe graduated from Bloomfield Hills High School and attended Hillsdale College and Wayne State University where he studied Mortuary Science. He moved to Adrian in 1955 and joined Everiss Funeral Home as a director, maintaining his license for over 64 years. In 1968 Joe and his wife, Phyllis, purchased the business and he continued working in various capacities until recent weeks.
Joe and Phyllis (Moats) were married on June 22, 1957. They spent 55 happy years together in Adrian where they raised their family.
Joe was actively involved in Adrian community affairs. He was a longtime Rotarian and a multiple Paul Harris Fellow recipient. Joe was a faithful member of the First United Methodist Church of Adrian and held a number of leadership positions within the church. He also attended First Christian Church (Disciples of Christ) in Adrian, and Community Methodist Church in St. Croix, Virgin Islands. Joe spent many hours dedicated to the United Way, and as a Jaycee helped establish the Community Mental Health Board in Adrian. He was honored with the Maurice Stubnitz Humanitarian Award in 1986. Joe was active in the Boy Scouts of America and served on the Wolverine Council. Although he loved and appreciated his many friends and acquaintances, Joe cherished time spent with family the most.
Joe is survived by his children, Pamela (Timothy) Henry of Jackson, MI, Janice (Dr. Douglas) Stamps of Newburgh, IN, Joseph III (Rebecca) Wagley of Adrian, and David (Barbara) Wagley of Adrian; sister, Joan James of Austin, TX; grandchildren, Matthew (Felicia) Henry, Dr. Phillip Henry, William (Adrienne) Henry, Dr. Ian (Dr. Melissa) Stamps, Nathan Stamps, Jessica Wagley, Jennifer Wagley, Adrianne (Patrick) Kaplan, Andrew (Elizabeth) Wagley, Austin (Dr. Danielle) Wagley; great grandchildren, Nora, Michael and Lillian Kaplan; Lauren and Elena Wagley; Julius and Isla Wagley; and Leo and Elaina Stamps; and nephew and niece, Peter James and Sarah James, both of Austin, TX. He is also survived by his dear friend and companion, Patricia Dunlap of Adrian.
A memorial celebration of life for Joe will take place at 1 p.m., Friday, August 10, 2018, at Adrian First United Methodist Church with Reverends Drew Hart, Linda Farley and Christopher Brundage officiating. The family will receive friends on Thursday, from 4 to 8 p.m. at Wagley Funeral Home.
Memorial contributions are suggested to Hospice of Lenawee, First United Methodist Church or the First Christian Church (Disciples of Christ). Online condolences and memories are welcome at www.WagleyFuneralHomes.com.
Tune into our local and state newscasts, anytime day or night, for this story and more.