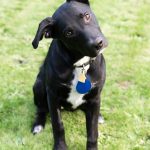 Lenawee County has an updated animal control ordinance. The amended ordinance replaces a law passed in 1976. It was approved recently by a 6-2 vote of the Lenawee County Board of Commissioners at the board's monthly meeting. Commissioners Chris Wittenbach and Ralph Tillotson were the "no" votes.
A change that dog owners will notice when they renew their pets' licenses is increased fees. Dog licenses will now cost $15 from December 1st to the end of February for spayed or neutered dogs and $30 for unaltered dogs. After February, the license fees increase to $30 for fixed dogs and $60 for unfixed. This new law is something that will help the sheriff's animal control officers by more clearly spelling out the rules and regulations pet and animal owners must follow.
It affects places in the county that do not have their own animal control ordinances. Violations of the ordinance would be misdemeanors punishable by up to 90 days in jail and a fine of up to $500.
Tune into our local and state newscasts, anytime day or night, for this story and more.
#wlenradio #wlennews #lenaweenews