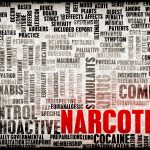 During the morning hours of Thursday, July 12th, 2018, the Region of Irish Hills Narcotics Office (RHINO) executed a search warrant at Woodcrest Apartments on the 800 block of S. Main Street.  During the search, officers discovered 46 grams of heroin (possibly containing a mixture of fentanyl), 42 grams of marijuana wax and a loaded handgun.
Approximately two hours later, officers received an anonymous tip regarding the location of one of the suspects, who was later taken into custody.
RHINO was assisted by the Lenawee County Sheriff's Office, the Adrian Police Department and the Tecumseh Police Department.  Charges are currently pending.
In an unrelated complaint on the afternoon of July 12th, 2018, RHINO executed two simultaneous search warrants in the 3500 block of S. Onsted Highway.  This was an illegal marijuana grow operation and there was evidence of a butane honey oil (BHO) laboratory.  Approximately 50 marijuana plants and a shotgun were seized at the residence.
Investigators were assisted by troopers and K9 from the MSP-Monroe Post/Adrian Detachment and the Lenawee County Sheriff's Office.  Charges are currently pending.
All questions should be directed to Detective/Lieutenant Hunt at 517-265-5787.
Tune into our local and state newscasts, anytime day or night, for this story and more.