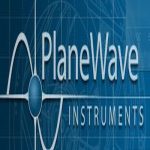 PlaneWave Instruments has been awarded a $400,000 Michigan Business Development Program performance-based grant. PlaneWave Instruments, founded in 2006, is the world leader in small- to medium-sized telescopes and mounts. The company plans to purchase and reuse the former Adrian Training School in the city of Adrian, investing $9.4 million and creating 54 jobs over a three-year period. State Representative Bronna Kahle made the announcement recently, citing investment and job creation in the area.
"It's wonderful to see new companies and jobs come to Adrian," Rep. Kahle said. "Sound economic policy will continue to move Lenawee County and our state toward a brighter future." The city of Adrian has offered support to the project in the form of a 12-year tax abatement valued at $896,000, was chosen over a competing site in California. PlaneWave plans on allowing the Adrian Center for the Arts and the Sam Beauford Woodworking Institute to remain on the campus, offering public outreach and activities to promote science, technology, astronomy and the arts.
WLEN News talked to Ralph Emerson, Director of Marketing from PlaneWave Instruments, and got the company's reaction to the news…
Emerson went on to lay-out the company's plan over the next year or so…
The image in the post courtesy of planewave.com. Tune into our local and state newscasts, anytime day or night, for this story and more.