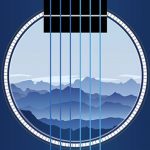 The Adrian Symphony Orchestra will be featuring the music of John Denver at their next concert, titled "Country Roads". The concert will be Friday, June 8th at 8pm in the Dawson Auditorium on the campus of Adrian College. The concert will featuring the music of Jim Curry and Band. Curry has performed Denver's music in sold out shows across the country and has emerged as today's top performer of Denver's vast legacy of multi-platinum hits including "Rock Mountain High," "Sunshine," "Calypso," "Annie's Song," and more.
Tickets can be purchased by calling (517) 264-3121, logging on to www.adriansymphony.org, or in person at the ASO Office on the Adrian College campus, or at the box office before the concert starting at 6pm.
Reserved seating in the Premium, General, and Economy sections at Dawson Auditorium is available for this concert.
Adults $29/26/18
Seniors $27/24/18
Students $15/12