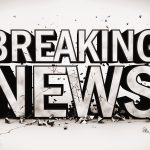 In a joint statement from Lenawee County Sheriff's Office, Lenawee County Emergency Manager Craig Tannis, Adrian City Fire and Police Department, Madison Fire Department and Lenawee County Hazmat Team.
A tanker truck carrying n-Butyl Methacrylate began heating up. Adrian Fire Department and the Lenawee Hazmat team were called on scene and began working with Anderson Development to mitigate the situation. The 1/2 mile evacuation is still in effect as a precaution. There has been no release of chemical and the situation is being mitigated. The reaction process is being neutralized and the scene should be clear within a few hours.
Tune into our local and state newscasts, anytime day or night, for this story and more.
#wlenradio #wlennews #lenaweenews