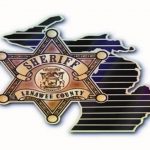 Lenawee County has moved from Code Red to RAVE Alerts. To sign up simply go to www.lenaweealerts.com and click on the red "Click Here" button. You will be directed to RAVE/SMART911 webpage to register. If you already have a SMART911 profile you can sign in using that profile.
After you sign up for RAVE Alerts, a public safety notification program, you will then be prompted to register for SMART911! If you are currently using Code Red, your profile does not automatically transfer.
The image in this post courtesy of Lenawee County. Tune into our local and state newscasts, anytime day or night, for this story and more.
#wlenradio #wlennews #lenaweenews