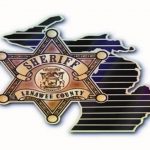 Lenawee County residents who do not have access to a computer or need assistance signing up for the new RAVE Alerts, are now able to do so by phone. Lenawee County residents can call Holly in the Office of Emergency Management at 517-264-4757 from 11:00-3:00 every Monday and Wednesday during the month of April.
Holly will assist you in getting registered for RAVE Alerts. If you get her voicemail she is assisting another Lenawee County resident. Please leave a message and she will return your call. If you call outside of these dates and times, you will have to leave a message and she will call you back when she returns to the office. Once again the phone number to call at the Lenawee Office of Emergency Management is 517-264-4757. 
The image in this post courtesy of Lenawee County. Tune into our local and state newscasts, anytime day or night, for this story and more.
#wlenradio #wlennews #lenaweenews