A jury has been selected in the trial of James Worley. Opening statements were delivered Monday morning and the state has begun to call their witnesses. As soon as the jury was seated, the state explained the evidence they plan to present that proves James Worley's guilt.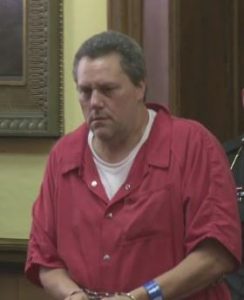 WTOL reports that the prosecutor used maps and explained the scene where they believe Worley kidnapped Sierah, the barn they say he then took her to and the place police say Worley buried her body.
The jury then heard from Sierah's boyfriend Josh Kolasinski , the last person to see Sierah alive. He explained how Sierah rode her bike to his house on July 19, 2016. When she was ready to go home, Kolasinski said he got on his motorcycle to accompany her back home but parted ways just a couple of miles from Sierah's home. Kolasinski said, "She said she didn't need me by her side and that she was fine. We were at a corner, I gave her a kiss and said goodbye," 
Media in this post courtesy of iStock and 13abc. Tune into our local and state newscasts, anytime day or night, for this story and more.
#wlenradio #wlennews #lenaweenews