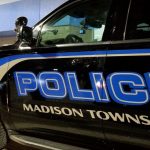 by, WLEN News Staff
Published 2-2-18
Updated 2-2-18
Officers responded to an unknown situation at 12:25 am this morning at the Walmart in Madison Township. Allegedly a baseball bat was used to break a window in a vehicle. A statement was made that a stabbing had taken place, and that a gun might have been involved as well. Several departments responded to the call, including officers from the Madison Police Department, Lenawee County Sheriff's Department, and the Michigan State Police.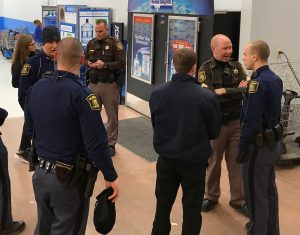 Upon investigation, four individuals, all believed to be between 18 and 25 years old, got into an initial confrontation at the Lowe's across the street. A car's windows were broken via a baseball bat. The individuals then carried the conflict across the street to the Madison Township Walmart, where more violence occurred. According to initial reports, the only injuries sustained, mostly to one individual, came from punches and kicks to the head area. According to Lenawee County Sheriff's department Corporal Alex Purdue. initial investigation showed that nothing was used as a weapon to stab the individual. A handgun was found near the scene of the conflict, in the men's restroom trash can, according to Purdue, but it was believed to have not been used.  
There is a possible motive in the confrontation, but officials have not released it at this time.
The images in this news story are courtesy of WLEN News. Tune into our newscasts day and night for this and many other local and state news stories.
#wlenradio #wlennews #lenaweenews