by, WLEN News Staff
Published 2-1-18
Updated 2-1-18
Tecumseh High School Choir students performed in the Michigan School Vocal Music Association State Honors Choirs in Grand Rapids. The event took place at the Michigan Music Conference over the weekend. Overall, seven Tecumseh High School students represented Tecumseh after going through a rigorous process to get there. Students auditioned in October and were accepted into Regional Honor Choir which performed at Western Michigan University back in December. At the event these students auditioned again for State Honor Choir including both prepared pieces and sight-reading.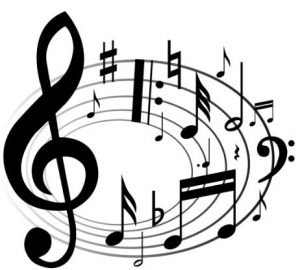 All the students are members of the THS Chamber Singers and students of Brett Yzquierdo, Junior Veda Massanari-Thatcher performed with the SATB Choir (mix of Soprano, Alto, Tenor, Bass). Sophomore Hannah Rowe and Junior Elizabeth Lacasse performed with the SSAA (Soprano 1/2, Alto 1/2) and Sophomore Raven Carson, Junior Tommy Hodgman, and Seniors Jacob Caywood and Sam Dickerson performed with the TTBB (Tenor 1/2, Baritone, Bass). The 2018 Michigan Music conference marks the fifth year in a row of Honor Choir participation for graduating seniors Caywood and Dickerson.
Looking back at his five years, Jacob appreciates the exposure to diversity that Honor Choir provided. "It's been a cultural experience. You get to see a lot of different cultures from around the world come together through music … It's different than a high school setting because there are transfer students and students from across Michigan that come together and make the ensemble. It's a new experience every time."
It was reported at the concert that the three choirs  performing in Grand Rapids represented the "best singers in the state of Michigan."
The images in this news story are courtesy of Tecumseh High School and Free Clipart Images. Tune into our newscasts day and night for this and many other local and state news stories.
#wlenradio #wlennews #lenaweenews