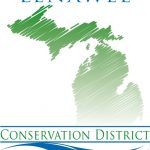 by, WLEN News Staff
Published on 1-20-18
The Lenawee Conservation District has selected Mike Beagle as the 2017 Conservation Farmer of the Year.  The honor is typically bestowed upon producers who have worked with the Conservation District over the years implementing new conservation practices that meet the farm objectives for mitigating soil, nutrient and pesticide loss from their farm.
Mike, wife Regina, and their three children Luke, Noah, and Leah live in Riga Township.  Mike is a fourth generation farmer from Blissfield, and Regina is from a multi-generation farm family from Waynesville, Ohio.  Mike was handed the "baton" several years ago from his dad, Lewie, who continues to help Mike on the farm as does his uncle, Dick Beagle.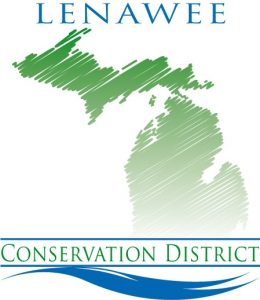 Mike is a big supporter in sub-surface drainage systems for the area and is running a good rotation that allows for cost effective diverse practices that works towards good soil health.   
Mike believes that farmers must be the leaders in good soil stewardship of their farmland. 
"Keeping the land in good soil health will result in the land taking care of you and your family."
Mike raises three primary crops:  corn, soybeans, and wheat, on about 1,200 acres in Riga and Ogden townships.  Over the years, Mike has used a lot of new technology to help him make decisions.  Grid soil sampling and variable rate application of P, K, and lime are the foundation of Mike's nutrient management plan. 
Images in this article courtesy of Lenawee Conservation District. Tune into our newscasts day and night for this and many other local and state news stories.
#wlenradio #wlennews #lenaweenews