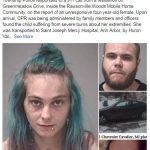 by, WLEN News Staff
Published 1/8/18
SEE THE LATEST ON THIS STORY HERE
Sumpter Township police have released photos of a man and woman they say are wanted in the death of their 4-year-old daughter. Authorities are searching for 24-year-old Candice Diaz and 28-year-old Brad Fields.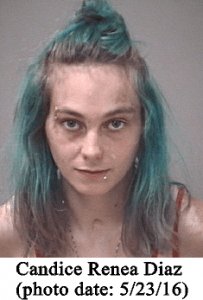 (Photo Courtesy of Sumpter Township PD)
Police responded to a 911 call around 10:45am on Jan. 1 for an unresponsive 4-year-old girl. After they arrived, CPR was being administered by family members and officers found the girl suffering from "obvious severe burns on her extremities."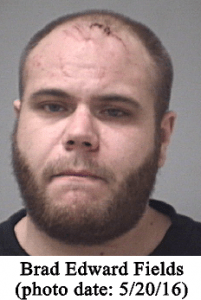 (Photo Courtesy of Sumpter Township PD)
She was taken to the hospital and shortly after pronounced dead. Two days later, the Washtenaw County Medical Examiner ruled the child's death as a homicide with evidence of multiple traumatic injuries and signs of Battered Child Syndrome.
A manhunt is underway for Diaz and Fields, and they are believed to be driving a black 2002 Chevy Cavalier bearing Michigan license plate DTR 1854. The location authorities originally responded to is around 10 miles from the center of Milan, MI.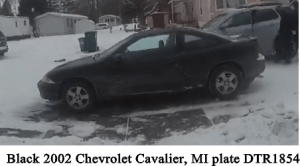 (Photo Courtesy of Sumpter Township PD)
Police say an arrest warrant has been approved for Diaz and Fields on the charges of felony murder, second degree murder, first degree child abuse and torture.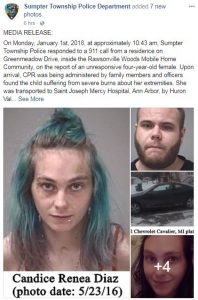 (Press Release from Sumpter Township PD)
Anyone with information on their whereabouts is asked to call the U.S. Marshal Detroit Fugitive Apprehension Team's 24-hour hotline at (313) 234-5656 or the Sumpter Township Police Department at (734) 461-4833 ext. 305.