by, WLEN News Staff
Updated 1/7/2018
The City of Tecumseh had a Council meeting Wednesday night. City Manager Dan Swallow said in an email public comment made up the bulk of the time the meeting lasted.
Officials are in the process of reconsidering their vote on the Neighbors of Hope women's and children's shelter. The Tecumseh City Council denied a similar use plan request for the former Herrick Manor on November 6th.
Neighbors of Hope has been pursuing the site as a transitional housing center and tell us that they were optimistic that a similar use would be approved, so they would be able to move to the next stage with the planning commission.
Consideration of the Similar Use for Transitional Housing Facilities was placed back on the agenda for January 15th. The Council voted it down down 5-2 in November. The two yes votes were councilman Wimple and councilwoman Riddle. A reversal on the 15th would require a majority 5-2 vote.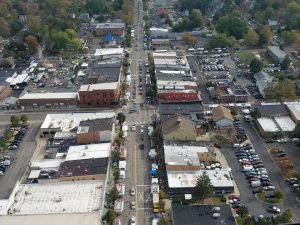 Photo Credit: WLEN File Photo