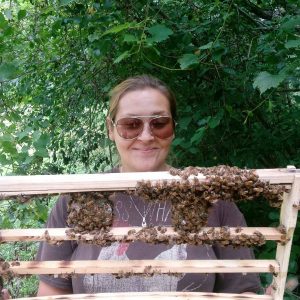 Five Facts About Me:
I'm left handed, so are both of my parents, my brother and one of my
sons.
I have 3 sons dubbed "the X-Men" as they all have an "X" in their name.
I'm passionate about food, music and nature.
I'm a 5th generation beekeeper.
When my significant other, Oscar, and I got our first apartment, I unknowingly chose the same one that my parents started out in more than 30 years ago; that I also lived in until I was 3 years old!