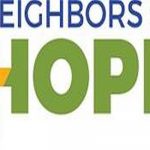 Neighbors of Hope has announced the opening of the Women & Children's Ministry Center in Tecumseh.
"We are very excited to open our doors officially to the public," stated Dee Crane, Women & Children's Ministry Director. "We have had hundreds of volunteers working to get the Center ready to open, everyone has been working very hard in order to provide this much needed ministry to the women and children in need in Lenawee County."
Launching the Women & Children's Ministry Center has been a community effort since Neighbors of Hope launched the Good Neighbor Campaign in 2017. The Center, located at the former Herrick Manor, will serve as the site of a new 25 unit program to provide short-term housing and support for women and children in need.
"So many individuals, businesses, and organizations have donated their time, talents, and tithes to help us provide safe housing and transformation to our most vulnerable neighbors," stated Pastor Steven Palmer, Executive Director.
A public open house is scheduled for Saturday, August 10th from 10am – 2pm at their building on East Pottawatomie Street. The opening of the center is scheduled for Tuesday, August 13th.
If you would like to help Neighbors of Hope fill their cupboards with non-perishable food, the open house would be a great opportunity.
Tune into our local and state newscasts, anytime day or night, for this story and more.
#wlenradio #wlennews #lenaweenews