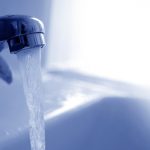 The Adrian City Commission will convene for a Special Meeting on Monday, June 24, 2019 at 7:00pm to hear a presentation from Tetra Tech on the Water Treatment Plant Optimization Study for Taste & Odor. Residents are encouraged to attend the meeting, which will be held at the Adrian City Chambers Building, at 159 East Maumee Street in downtown Adrian.
The Water Treatment Plant Optimization Study is available on the homepage of the City of Adrian website, under "Quick Links". A direct link is below:
https://adriancity.com/wp-content/uploads/Adrian-WTP-Taste-and-Odor-Report-FINALDS-Public.pdf
*Media in this article courtesy of a City of Adrian press release*
Tune into our local and state newscasts, anytime day or night, for this story and more.