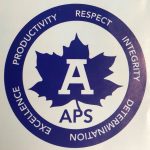 ADRIAN, Mich. — A veteran Lenawee County administrator known for his leadership and experience building relationships with staff, parents, and students has been named as the Prairie Elementary principal.
Carl Lewandowski, currently a principal at Tecumseh Public Schools, has been chosen from a field of 18 candidates. Lewandowski will be recommended to the Adrian Board of Education for approval at the May 13th Board meeting. Current Prairie Elementary Principal Shanan Henline is taking over as principal at Alexander Elementary and Mike Perez is taking over as principal at Adrian High School.
"Carl's background and experience in building positive relationships and growing academics are what we need right now. He is excited about the opportunity to finish up his career as a Maple. I am excited for his experiences to help improve not only Prairie but all of APS. His 25 years of experience as a building leader makes him valuable to our administrative team. I am also excited to learn about Carl's passion for Lacrosse and how we can expand opportunities here at APS," said Bob Behnke, Adrian Public Schools superintendent"
Lewandowski is the lower elementary principal at Tecumseh's Compass Learning Center, and previously held the position of principal at Tecumseh North Early Learning Center and Tecumseh Acres. Prior to his leadership roles, Lewandowski was a special education teacher.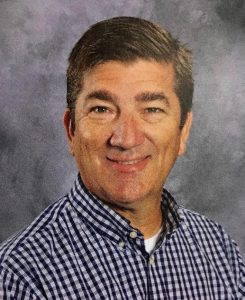 Lewandowski said, "I am excited to become a Maple. I cannot say enough about the good people of Prairie Elementary and their dedication to each child. It was exciting to see that at Prairie it is truly about the children and what is best for them. I look forward to meeting the children and the families that have entrusted APS to provide the very best for them."
Callie Yatzek, Prairie teacher, parent, and interview committee member said, "During his site visit to our building he jumped right in! He knew many students by name by the end of the day. He got down on the carpet with kids, he sat next to them in desks, he ate lunch with them, he introduced himself to everyone he met and he left an impression on both our students and our staff. As both a teacher and a parent, I wanted to make sure the next leader would be an outstanding principal for Prairie, I believe "Mr. Lew" is that person."
Lewandowski holds an educational specialist degree in educational administration from Wayne State University and a bachelor's degree from Eastern Michigan University. His School Administrator Certificate is valid and up for renewal in June of 2024. Following Board approval and negotiation with Tecumseh Public Schools, he will officially start as early as May 20, 2019.
*Media in this story from a press release sent by Adrian Public Schools*
Tune into our local and state newscasts, anytime day or night, for this story and more.