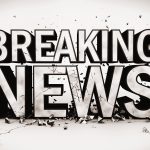 From the Michigan State Police:
"The Michigan State Police Monroe Post, and First District Special Investigation Section are currently investigating a homicide in Lenawee County, Riga Township.
The investigation began on December 3, at approximately 1730 hours after troopers were dispatched to the report of a body off the roadway in a cornfield. Upon arrival, troopers located a deceased black male who was approximately 30-35 years of age. Based on evidence located at the scene, it was confirmed the deceased was a victim of homicide. The victim has been positively identified however his name will not be released until confirmation the family has been notified.
Additional Michigan State Police resources were summoned to the scene to assist with this investigation. Those resources included: K-9 units, aviation, and crime lab personnel. An autopsy of the victim was conducted on December 4, and those results are pending.
Anyone with information regarding this homicide is being asked to call the D/Sgt. Larry Rothman of the Michigan State Police, Monroe Post at (734) 242-3500."
Tune into our local and state newscasts, anytime day or night, for this story and more.