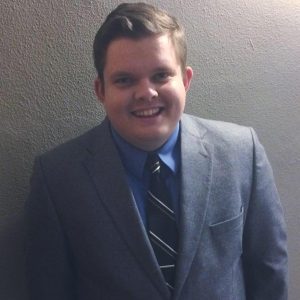 Five Facts About Me:
I started my career at WLEN as the color commentator for Adrian College football with Gabriel Schray in 2016. From there I became a part-time on-air personality. I am currently a News Reporter at the station, anchoring the Noon and 5pm News and Information Hours.
My favorite professional sports team is the six-time Super Bowl Champion Pittsburgh Steelers. I also root for the Detroit Tigers, Red Wings and Pistons. My favorite collegiate athletics are MSU and Adrian College, my alma mater.
I was a percussionist in high school and college, and also served as drum major at Adrian College for one year.
My favorite type of food is Mexican.
My family has always had a dog.