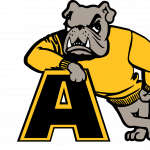 Top-ranked Adrian College (23-4 overall, No. 1 overall seed) will host Lake Forest College in the Harris Cup Semifinals at 2:05pm Saturday. The Foresters, who are the No. 3 South Division seed and 15-10-2 on the season, swept Concordia-Wisconsin on the road in their quarterfinal matchup, 5-3 and 2-1 in overtime.
Those who cannot be in attendance of the game will be able to listen live on-air (103.9fm and 96.5fm) and online, here on our website.
Gabriel Schray will be on the call, with pregame starting at 1:50pm. Adrian College Ice Hockey will be brought to you by: Jimmy Johns of Adrian, First Federal Bank, Donna Baker & Associates, Red Lobster of Adrian, Smith's Nursery and Landscaping Services, Keith's Automotive Sales, Great Clips, County National Bank, D&P Communications, TLC Community Credit Union, The Beaubien Companies Landscape and Irrigation Contractors, Adrian College, Slusarski Excavating & Paving and WOW Cafe and Wingery.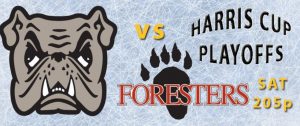 Standing-room-only (SRO) will be for $5 on gameday, with no advanced sales online, and cash-only accepted. SRO sales start on Saturday at 12:30pm at the AIA ticket table, and fans may enter the rink at 1pm Students are free with valid college ID.
McCloy scores on MSOE:
Adrian swept fourth-seeded Milwaukee School of Engineering last weekend at home, winning 3-2 on Friday and 6-3 on Saturday, and extended the longest winning streak currently in all NCAA Divisions at 15 games. During that span, Adrian defeated Lake Forest at home (5-2 on Jan. 12) and on the road (2-1 on Feb. 2).
Media in this article courtesy of: ACTV and adrianbulldogs.com.
#WLENSports #WLENRadio #LenaweeSports #AdrianBulldogs #GoDawgs #GDTBAB