by, WLEN News Staff
Published 2-13-18
Updated 2-13-18
The man accused of killing University of Toledo student Sierah Joughin appeared in a Fulton County court Monday afternoon. James Worley was arrested for Joughin's murder in July of 2016, shortly after authorities found her remains.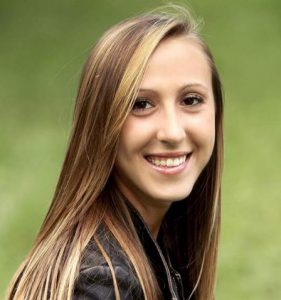 During the pretrial hearing, Worley was expected to formally accept or reject a plea deal that would have him avoid the death penalty. However, the plea deal was never discussed in the courtroom. Instead, the hearing was about moving forward with the trial, which is expected to begin in March. Attorneys say that a plea deal is still an option for Worley. Joughin disappeared while riding her bicycle home, and her body was later found in a shallow grave in a cornfield. An autopsy revealed she had been asphyxiated.
Fulton County Common Pleas Judge Jeffrey Robinson confirmed the trial will begin March 5 with interviews of prospective jurors. Testimony in the case is to begin March 12. In addition to the aggravated murder charges, Worley is charged with four counts of kidnapping, two counts each of murder, abduction, felonious assault, and having weapons while under disability, and one count each of possessing criminal tools, gross abuse of a corpse, and tampering with evidence.
The images in this news story are courtesy of the Toledo Blade and THISDAYLIVE. Tune into our newscasts day and night for this and many other local and state news stories.
#wlenradio #wlennews #lenaweenews