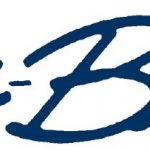 by, WLEN News Staff
Published 1-31-18
Updated 1-31-18
The Bon-Ton Stores Incorporated announced today that 42 locations will be closed as part of its store rationalization program. The closing stores will include locations under all of the Company's nameplates of Bon-Ton, Bergner's, Boston Store, Carson's, Elder-Beerman, Herberger's and Younkers. According to a press release today, one of the locations listed in the closures is the Elder-Beerman located in the Adrian Mall. 

The closing locations announced today are in addition to five other recently announced store closures. Overall, Michigan is losing three stores, one in Marquette, Benton Harbor, and Adrian. Only one store closure in Ohio, in the city of Defiance. Several closures are scheduled in Illinois, Indiana, Pennsylvania and Wisconsin. 
The image in this news story is courtesy of "The Department Store Museum" Website and Google Maps. Tune into our newscasts day and night for this and many other local and state news stories.
#wlenradio #wlennews #lenaweenews