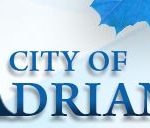 by, WLEN News Staff
Published 1-25-18
Updated 1-31-18
The Adrian City Commission held a special meeting Monday Night to conclude the interview process to fill the vacant seat on the commission. After the remaining four candidates were interviewed by the commission, all they had left to do was vote. Parts one and two of the interviews can be seen below.
The four finalists were David Munson, Tom Jakubowski, Chris Noce, and Kirk Valentine. Part three of the interviews and the final vote and commissioner discussions can be viewed below.
The finalist that came out on top was Kirk Valentine. Valentine was a city commissioner from 2005 to 2009.At the conclusion of the meeting, WLEN News spoke with Valentine about how his work experience prepared him for his returning role on the commission. Valentine is a project manager, and he saw several similarities between his job and the job of the commission. He cited his ability to identify important issues and get the right resources in place.
Valentine was sworn in to his two year term on the commission at the conclusion of the meeting. (Image is pictured below)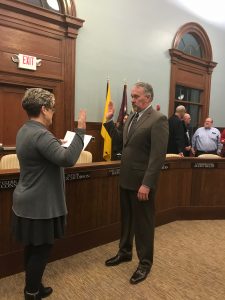 Media in this news story is courtesy of the City of Adrian Website and WLEN News Staff. Tune into our newscasts day and night for this and many other local and state news stories.
#wlenradio #wlennews #lenaweenews